Manufacturing is the engine that made America prosperous.
Modern manufacturing will play a pivotal role in our long-term economic vitality.
Welcome to GreatManufacturingStories.com.
Karsten Manufacturing: Maker of the PING Golf Clubs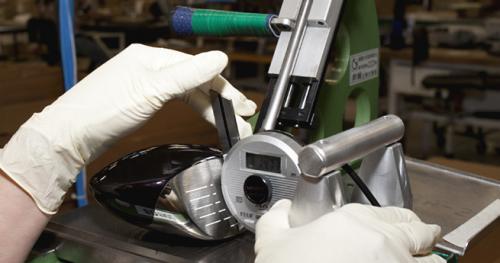 Serious golfers often turn to Phoenix-based Karsten Manufacturing for custom-order irons, woods, putters, and accessories. The privately owned business was founded in 1959, and continues to push the envelope in terms of golf technology today.
The company was founded by the late Karsten Solheim, who was the first club manufacturer to be inducted into the World Golf Hall of Fame. Karsten's vision was to build better clubs, with optimal weightings and larger sweet spots, so that more golfers could improve their game and enjoy the playing experience.
Born in Norway and raised in Seattle, Solheim was an engineer with General Electric in California, who began building his PING putters in his garage. By 1967, he was able to quit his job and devote his full energies to the business, which was by now based in Phoenix. Exposure came as Sports Illustrated highlighted his clubs, and as his clients began winning PGA tournaments, which helped the company grow into the business it is today.
These days, the company offers plant tours which are a real treat for golf lovers and manufacturing enthusiasts alike. Karsten staff will also conduct a five-step fitting at no charge to help golfers determine the best dimensions for their clubs, based on not only their height, but also their stance and swing. Proper fittings can help golfers get the most value from their investment in clubs. Once the Karsten staff establishes the proper fitting, the customer takes those figures to a pro shop or Karsten authorized retailer to place the actual order, and soon enough, to enjoy their new club or clubs.  
What is the greatest challenge facing your company this year?