Manufacturing is the engine that made America prosperous.
Modern manufacturing will play a pivotal role in our long-term economic vitality.
Welcome to GreatManufacturingStories.com.
Lean Operations at Legendary Harley-Davidson Plants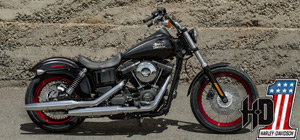 Harley-Davidson has been synonymous with the American road for decades. The company has survived vicious economic cycles, intense foreign competition and ownership changes for more than 100 years. Harley has legions of fans who will ride no other bike, and still offers tours at four U.S. plants – two in Wisconsin, one in Kansas City, and a fourth in York, Pennsylvania. 
H-D is also making its production operations leaner, to allow it to be profitable in good times and bad. The Wall Street Journal chronicled the changes in its Sept. 22, 2012 edition. In York, production operations that had been spread over 41 buildings are now performed in a single, modern factory, which relies to a greater degree on automation. The plant still relies on about 1,000 hourly employees to perform the functions best done by humans.
Similar changes are being implemented at the company's other factories. According to the Journal article and company estimates, these changes will reduce H-D's cost of doing business by $275 million this year. Lean manufacturing means that this Great Manufacturing Story has many happy more chapters to come.
What is the greatest challenge facing your company this year?