Manufacturing is the engine that made America prosperous.
Modern manufacturing will play a pivotal role in our long-term economic vitality.
Welcome to GreatManufacturingStories.com.
Vaughan-Bassett: Tenacity Leads to $8 Million Expansion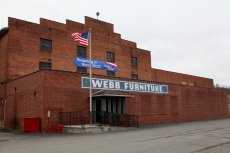 Though the U.S. furniture industry suffered drastic losses in market share the past 20 years, Vaughan-Bassett Furniture never gave up on manufacturing in America. Now, there are signs that the company's tenacity will pay off. The firm is set to invest $8 million to expand U.S. capacity, creating 115 new jobs. The company has purchased an idled factory in Galax, Virginia from Webb Furniture Enterprises, to accommodate the expansion.
Vaughan-Bassett is the nation's largest wood bedroom furniture manufacturer, with 750 jobs. Customers increasingly want to consider "made in America" products when buying bedroom furniture, leading to sales increases and expansion opportunities for Vaughan-Bassett. Local agencies are partnering with the company on the expansion: $275,000 from the state; and $56,250 from the city.
The Martinsville/Henry County region has lost 19,000 manufacturing jobs over the past 15 years, many of them furniture-making jobs that went to China, Malaysia or India. The creation of 115 new jobs, of course, won't offset all that has been lost. But the determination of Vaughan-Bassett is an inspirational story that is part of an encouraging re-shoring trend in the U.S.
What is the greatest challenge facing your company this year?