Manufacturing is the engine that made America prosperous.
Modern manufacturing will play a pivotal role in our long-term economic vitality.
Welcome to GreatManufacturingStories.com.
Volvo Construction Equipment: Ready to Boost U.S. Infrastructure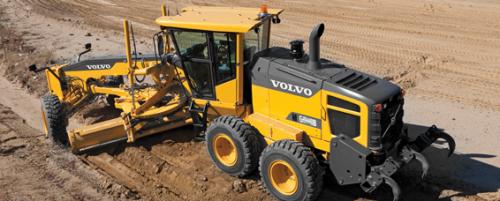 Talk to business associations and chambers of commerce in every state, and nearly all of them will tell you that enhancing our networks of roads, highways and bridges is a critically important priority.
One manufacturer that is preparing to help the U.S. modernize its transportation infrastructure is Volvo Construction Equipment. The company manufactures soil and asphalt compactors, motor graders, pavers and screeds, and milling machines at its Shippensburg, Pennsylvania plant, south and east of Harrisburg.
Volvo purchased the plant from Ingersoll-Rand in 2007. Manufacturing in the U.S. allows the foreign-owned company to reduce its exposure to exchange rate fluctuation, and to establish closer relationships with its customers and other stakeholders. The company hosted U.S. Rep. Lou Barletta for a plant tour on Sept. 6, 2013, and has a video on its web site from a recent customer tour. 
The plant was expanded in 2010, and is undergoing another $100 million expansion that will allow it to produce wheel loaders, articulated haulers, and excavators by 2014. More than 700 employees work in Shippensburg, in roles that include operations, sales and marketing, support, welding, painting, machining and assembly.
Policymakers like Rep. Barletta are committed to bringing increased predictability to our country's highway investments. Volvo Construction Equipment is making the investments now to be ready to help meet the infrastructure needs of our dynamic U.S. economy.
For more Great Manufacturing Stories, click on Feature Stories.
Health-care reform stalled in March 2017. How can the Trump Administration best fuel a rebound in manufacturing?